UNITE TO UPLIFT THE WORLD
Global Puja for Ukraine
Event description:
Welcome to Global Puja for Ukraine, a virtual prayer event, connecting participants from devotional and yogic communities around the world.
A global event to raise awareness; collectively pray for peace in Ukraine and the world; and support aid initiatives.

At the heart of the event lie three powerful, traditional pujas to Sri Narasimha, the deity of divine protection.

When: April 3, 2022
Live on YouTube - https://www.youtube.com/watch?v=pVuEGdmgVRw

The event will span 3 distinct parts, corresponding to 3 continents:

Puja 1 | Ahobhilam/Asia
6:30PM IST

Puja 2 | Simhachalam/Europe
8:00PM CET

Puja 3 | New Vrindaban/USA
8:00PM EDT
About the host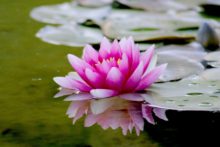 Worldwide Initiatives
Collective Initiatives Worldwide
Discover various global/collective meditations, prayers, healing events and more from various communities and organisations taking place at different times and formats worldwide.
See full profile
Global Consciousness Project
This is a real time data analysis of the Global Consciousness Project. It collects the data each minute and runs statistics on the stream of random numbers generated by the project. This analysis is run 10 minutes behind the generation of the data. In this way, it can be seen as a real-time indicator of global consciousness coherence.
Find out more about GCP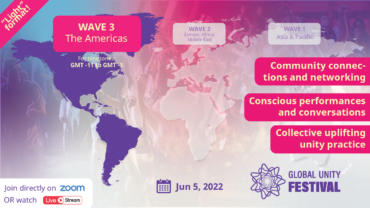 Global Unity Festival Wave 3
Wave 3 – Central Stage – Jun 5
Wave: 3 (The Americas)
Type: Other
Starts at:
Go to Event