UNITE TO UPLIFT THE WORLD
Mei-lan Maurits | Sound Healing | Peaceful Music – ...
Event description:
Join me, beautiful soul family, in this moment to open our hearts and call in sacred love.
Close your eyes and visualize your heart connected to the universal heart of Source and remember the only truth is that you are love.

Listen to this transmission and get unlimited access to all my music at https://www.mei-lan.app

I am using note "F" which is the note of the heart frequency and note "C" which is the root of our being.

As I play my sound bowls, allow the sound healing to wash over your being and reach deep into your heart.

All my love always,
~Mei-lan

Enter the Music Sanctuary: https://www.mei-lan.app
Here's a link to my website: https://Mei-lanMaurits.com
Click here to become a Patreon supporter: https://patreon.com/MeilanMaurits
Follow me on Instagram for motivational content: https://instagram.com/MeilanMaurits
Follow me on my Facebook page: https://facebook.com/MeilanMauritsRise
Start:
End:
Duration: 0h 30min
About the host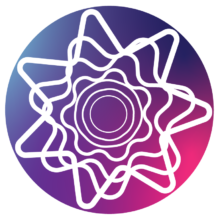 Gloufest Pre-recorded
Pre-recorded Events For Gloufest
The official Global Unity Festival account with a range of pre-recorded uplifting practices.

Global Unity Festival is a monthly festival of love, healing, celebration and culture.
Our custom-built platform allows to organise truly multi-stage, multi-tradition and multi-format events. And even more so, it allows to synchronise all events at the exact same times around the world. We invite all people to create a powerful ripple of positive thoughts, intentions and emotional states, which we now know ...
See full profile
Global Consciousness Project
This is a real time data analysis of the Global Consciousness Project. It collects the data each minute and runs statistics on the stream of random numbers generated by the project. This analysis is run 10 minutes behind the generation of the data. In this way, it can be seen as a real-time indicator of global consciousness coherence.
Find out more about GCP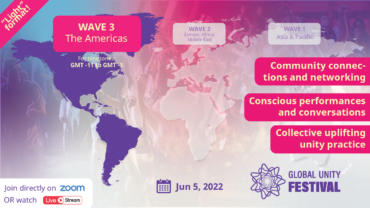 Global Unity Festival Wave 3
Wave 3 – Central Stage – Jun 5
Wave: 3 (The Americas)
Type: Other
Starts at:
Go to Event