UNITE TO UPLIFT THE WORLD
Wave 3 – Central Stage – May 1
by Global Unity Festival Wave 3
💻 ACCESS DETAILS:

• Join ALL OR ANY part of the programme
• Join for 10 minutes of Unity at Peak OR up to full 2 hour event

👉 Watch Livestream (on our platform, YouTube, Facebook)
OR
👉 join the room directly on Zoom - https://us02web.zoom.us/j/87300493051




✅ Intro + Group Coherence Practice

• Meet and connect with all participants and guests.
• Take part in a group coherence experience
• Enjoy a musical performance






✅ Meet all Festival hosts + Q&A

• Discover all Festivalevents
• Meet all hosts in person
• Go to another stage or stay here
• Enjoy a musical performance





✅ MASTERCLASS - 'Co-creating a Global Evolution'

🦸 Led by:
Ole Kjörrefjord
Co-creator of a perfect world

Bio: After having spent 40 years working with top level businesses Ole now supports the awakening humanity in co-creating the peaceful, joyful and sustainable world that we all desire. Global networker and co-creator of initiatives:
https://www.LifePurposeGroup.org
https://www.Co-Creators.website

🗒 Programme:
Enlighten the path towards manifesting your life's highest purpose.
Together, we will explore:
• Humanity's evolutionary path towards paradise on earth
• Our individual evolutionary path to living our life's purpose
- Typical steps
- Trust in our inner guidance
- Experiences from my own path
• (Free) resources to support you on your evolutionary journey.



👉 join on https://us02web.zoom.us/j/87300493051



✅ Collective Gathering

• Come together with others worldwide
• Get ready for Peak Time
• Enjoy a musical performance
🎼 By: Fanny Starchild
https://themystiques1111.bandcamp.com/

• OR select from a range of other stages to join






✅ Networking + Q&A and closing

• Stay for informal networking in theflow in breakoutrooms
• Possible improvised musical performance

🎼 By: Fanny Starchild
https://themystiques1111.bandcamp.com/



About the host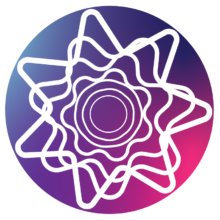 Global Unity Festival Wave 3
Central Stage For Wave 3
This is the Central Stage for Wave 3 - Asia&Pacific.
Join this Wave if you are based in timezones from GMT -11 to GMT-3

Global Unity Festival is a monthly festival of love, healing, celebration and culture. Our custom-built platform allows to organise truly multi-stage, multi-tradition and multi-format events. And even more so, it allows to synchronise all events at the exact same times around the world. We invite all people to create a powerful ripple of positive thoughts, intentions and emotional...
See full profile
Global Consciousness Project
This is a real time data analysis of the Global Consciousness Project. It collects the data each minute and runs statistics on the stream of random numbers generated by the project. This analysis is run 10 minutes behind the generation of the data. In this way, it can be seen as a real-time indicator of global consciousness coherence.
Find out more about GCP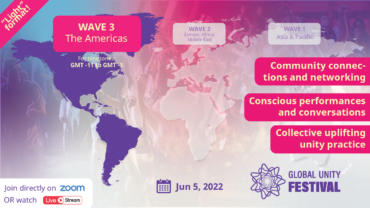 Global Unity Festival Wave 3
Wave 3 – Central Stage – Jun 5
Wave: 3 (The Americas)
Type: Other
Starts at:
Go to Event