UNITE TO UPLIFT THE WORLD
Soulful living
Event description:
Shelby guides you through her internationally bestselling meditative reflections so you may embrace a more soulful experience of relationships, nature, and faith. Together, you'll walk forward with a greater sense of peace and deepened perspectives.

Join my event on:
https://www.facebook.com/groups/earthelders
Start:
End:
Duration: 0h 45min
About the host Shelby Kottemann
International Bestselling Author
As an internationally best-selling author and speaker, Shelby Kottemann founded "Willow Tree: Blossom Heart and Soul" to empower people to experience a greater sense of meaning in daily life. With an emphasis on reflection, relationships, and nature, Shelby leads others to a deepened sense of presence, gratitude, and growth.

To learn more, visit Shelby's YouTube channel. Stay up to date on her upcoming books, coaching, retreats, and distance Reiki healings at shelbykottemann.com.

You're ...
See full profile
Global Consciousness Project
This is a real time data analysis of the Global Consciousness Project. It collects the data each minute and runs statistics on the stream of random numbers generated by the project. This analysis is run 10 minutes behind the generation of the data. In this way, it can be seen as a real-time indicator of global consciousness coherence.
Find out more about GCP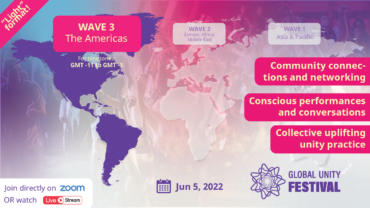 Global Unity Festival Wave 3
Wave 3 – Central Stage – Jun 5
Wave: 3 (The Americas)
Type: Other
Starts at:
Go to Event