UNITE TO UPLIFT THE WORLD
Om/Gayatri Meditation
Event description:
The Gayatri Mantra - the golden thread that leads us home, the sound of light that illuminates our path.

Today's Meditation included:
🦢 White Cloud White Swan
📿 Gayatri Mantra 108 Cycles
❣️Om Namo Bhagavate/Oneness
🔆 Tara Sabari Mantra
🙏🏽 Lokah Samasta

️Om bhur bhuvah svaha
Tat savitur varenyam
Bhargo devasya dhimahi
Dhiyo yonah prachodayat ️

This meditation is a part of the Global Days of Unity initiative, to join the meditations other weeks of the month visit the Gayatri Sangha Online Community.

You can view upcoming events here: https://devapremalmiten.com/online-ev...

About the host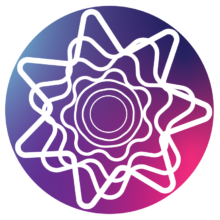 Global Unity Festival
Monthly Global Synchronised Event
Global Unity Festival is a monthly festival of love, healing, celebration and culture. Our custom-built platform allows to organise truly multi-stage, multi-tradition and multi-format events. And even more so, it allows to synchronise all events at the exact same times around the world. We invite all people to create a powerful ripple of positive thoughts, intentions and emotional states, which we now know have a real impact on the reality around us! See more at https://www.GlobalUnityFestival.org
To become a...
See full profile
Global Consciousness Project
This is a real time data analysis of the Global Consciousness Project. It collects the data each minute and runs statistics on the stream of random numbers generated by the project. This analysis is run 10 minutes behind the generation of the data. In this way, it can be seen as a real-time indicator of global consciousness coherence.
Find out more about GCP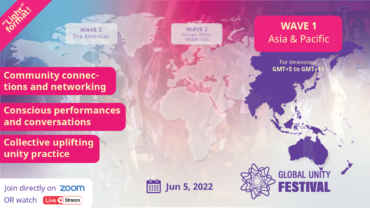 Global Unity Festival Wave 1
Wave 1 – Central Stage – Jun 5
Wave: 1 (Asia & Pacific)
Type: Other
Starts at:
Go to Event