UNITE TO UPLIFT THE WORLD
Wave 2
Europe, Africa & Middle East
Sacred Flame of Change
Event description:
Using the power of Fire to bring about alchemical transformation in a short sacred ceremony.
We invite you to bring 3 intentions to the sacred flame
Asking: What can I change to cause change for the highest good?
1. For Self
2. For Your Community
3. For Your Planet
We offer these to the flame during this celestial rampant time for manifesting.
Amen and so it is

Join my event on:
https://www.facebook.com/groups/earthelders
Start:
End:
Duration: 0h 15min
About the host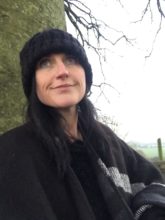 Veronica Brady
Healer & Messenger
Wandering Consciously on our beautiful planet through forests, lakelands and hills, gathering insights and messages from this realm and others. In my work, which I love and feel blessed to have discovered in this lifetime, I help people to see their true light and empower themselves through various Shamanic teachings and practices and other trainings, both mystic and mainstream. The flow of writing poetry is another blessed gift I have unearthed.
My goal is for Unity of All Kind and I'll do all I ...
See full profile
Global Consciousness Project
This is a real time data analysis of the Global Consciousness Project. It collects the data each minute and runs statistics on the stream of random numbers generated by the project. This analysis is run 10 minutes behind the generation of the data. In this way, it can be seen as a real-time indicator of global consciousness coherence.
Find out more about GCP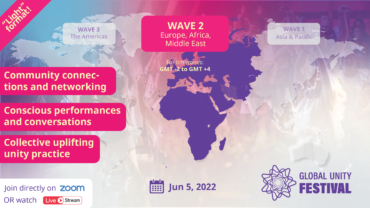 Global Unity Festival Wave 2
Wave 2 – Central Stage – Jun 5
Wave: 2 (Europe, Africa & Middle East)
Type: Other
Starts at:
Go to Event