UNITE TO UPLIFT THE WORLD
Wave 2
Europe, Africa & Middle East
Wave 2 – Central Stage – Jun 5
by Global Unity Festival Wave 2
💻 ACCESS DETAILS:

• Join ALL OR ANY part of the programme
• Join for 10 minutes of Unity at Peak OR up to full 2 hour event

👉 Watch Livestream (on our platform, YouTube, Facebook)
OR
👉 join the room directly on Zoom - https://us02web.zoom.us/j/86276880726




✅ INFORMAL COMMUNITY GATHERING
(Off-air)

• Meet all participants and community members
• Connect, network and co-create together
• Interact freely without the pressures of livestream
• Discover more about the Festival and community


👉 join on https://us02web.zoom.us/j/86276880726




✅ INTRO + OPENING
(Livestream begins)

• Join the opening livestream
• Discover more about the unity practice





✅ IMPROVISED OFFERINGS

• If you can, stay longer, to share
and enjoy spontaneous conscious performances and conversations
• This part will be co-created with the flow and inspiration between all those present.
• This part may last as little or as long as we choose.
• Join or leave any time.




Start:
End:
Duration: 838h 45min
About the host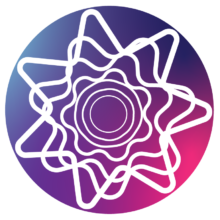 Global Unity Festival Wave 2
Central Stage For Wave 2
This is the Central Stage for Wave 2 - Asia&Pacific.
Join this Wave if you are based in timezones from GMT -2 to GMT+4

Global Unity Festival is a monthly festival of love, healing, celebration and culture. Our custom-built platform allows to organise truly multi-stage, multi-tradition and multi-format events. And even more so, it allows to synchronise all events at the exact same times around the world. We invite all people to create a powerful ripple of positive thoughts, intentions and emotional ...
See full profile
Global Consciousness Project
This is a real time data analysis of the Global Consciousness Project. It collects the data each minute and runs statistics on the stream of random numbers generated by the project. This analysis is run 10 minutes behind the generation of the data. In this way, it can be seen as a real-time indicator of global consciousness coherence.
Find out more about GCP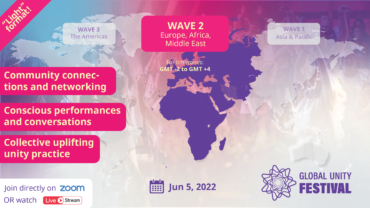 Global Unity Festival Wave 2
Wave 2 – Central Stage – Jun 5
Wave: 2 (Europe, Africa & Middle East)
Type: Other
Starts at:
Go to Event