UNITE TO UPLIFT THE WORLD
Wave 2
Europe, Africa & Middle East
Free Hugs (Blindfold)
Event description:
After so long with people being told not to hug their loved ones but the focus of world events shifting to the situation with Ukraine and Russia we would like to offer some free hugs to people in the beautiful old city of Bath, to promote more connection in these tumultuous, and transformational times we are all living through. We're going to attempt to livestream this at 11am GMT (if not there will be a recording going up on the platform and Earth Elders group soon) We've decided to add the blindfold element to promote trust and vulnerability. We hope this will inspire others to come together and connect more with touch again as it is a vital element of our healing process. Blessings to all, each and everyONE.
Start:
End:
Duration: 0h 30min
About the host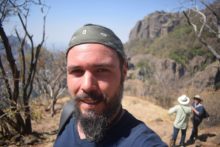 Robin Uzzell
Film Maker, Adventuring Artist
Rob is a world wandering traveling adventurer dedicated and in service to raising conscious awareness. Weaving in between worlds Rob's work and passions are film making, story telling, spirituality, plant medicines, holistic health and activism. Rob is currently creating a film series that focuses on all the many aspects of our individual and collective journeys through this challenging, exciting and ultimately magical time of transformation. Rob also facilitates with people who have asked for, and w...
See full profile
Global Consciousness Project
This is a real time data analysis of the Global Consciousness Project. It collects the data each minute and runs statistics on the stream of random numbers generated by the project. This analysis is run 10 minutes behind the generation of the data. In this way, it can be seen as a real-time indicator of global consciousness coherence.
Find out more about GCP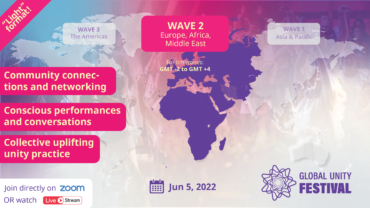 Global Unity Festival Wave 2
Wave 2 – Central Stage – Jun 5
Wave: 2 (Europe, Africa & Middle East)
Type: Other
Starts at:
Go to Event