UNITE TO UPLIFT THE WORLD
Wave 2
Europe, Africa & Middle East
Wave 2 – Central Stage – Mar 6
by Global Unity Festival Wave 2
Event description:
‼️ This is the Central Stage for Wave 2 - Europe, Africa, Middle East ‼️

* Discover all event hosts
* Explore deep topics with guest speakers
* Ask questions and interact live

Our theme of the month is 'BALANCE'.
How do we find balance in all areas of life in ever changing and turbulent times? How to master always returning to balance?
Join us to tap into the collective wisdom, be inspired, transformed and uplifted!

WAVE 2 CENTRAL STAGE:

Opening.

Guest keynote and interview:
✅ How dynamic harmony gifts you a life of bliss
🙂 David Lusch - Grand Master Teacher and Healer, Author


SYNCHRONISED PRACTICES - Join one of the hosts.

Closing

See more details here - https://www.globalunityfestival.org/mar2022
Start:
End:
Duration: 1h 50min
About the host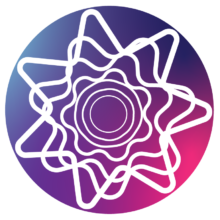 Global Unity Festival Wave 2
Central Stage For Wave 2
This is the Central Stage for Wave 2 - Asia&Pacific.
Join this Wave if you are based in timezones from GMT -2 to GMT+4

Global Unity Festival is a monthly festival of love, healing, celebration and culture. Our custom-built platform allows to organise truly multi-stage, multi-tradition and multi-format events. And even more so, it allows to synchronise all events at the exact same times around the world. We invite all people to create a powerful ripple of positive thoughts, intentions and emotional ...
See full profile
Global Consciousness Project
This is a real time data analysis of the Global Consciousness Project. It collects the data each minute and runs statistics on the stream of random numbers generated by the project. This analysis is run 10 minutes behind the generation of the data. In this way, it can be seen as a real-time indicator of global consciousness coherence.
Find out more about GCP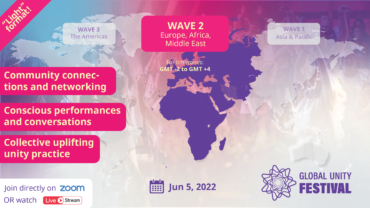 Global Unity Festival Wave 2
Wave 2 – Central Stage – Jun 5
Wave: 2 (Europe, Africa & Middle East)
Type: Other
Starts at:
Go to Event