UNITE TO UPLIFT THE WORLD
Wave 2
Europe, Africa & Middle East
Short story 'Julian of Norwich' part 2
by Isisi Allthings (author Alias)
Event description:
I am writing a book about past lives and lessons learnt. I narrate a short story series from the book. During this process I discovered a very inspiring lady named Julian of Norwich. She lived in the latter 1400s in medieval Norfolk, UK and was the first woman in England to write a religious book in the Dark Ages. It was kept secret as it would have been too progressive for the Catholics and as she was a mystic and anchorite and lived in a cell on the side of the church, she had to be careful not to get burnt at the stake! Luckily her inspirational writings were kept by the nuns and are now widely available in book form as "Divine Revelations of Love". If you missed Part 1, you can find it here on my YouTube channel "Peaceful Minds & Souls" and thank you for subscribing. https://youtu.be/E-zjsSkFx6Y

Start:
End:
Duration: 0h 15min
About the host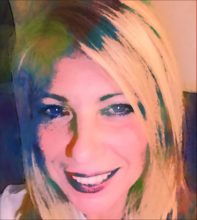 Isisi Allthings (author Alias)
Author, Singer, Songwriter, Reiki
What does a 14th Century nun have in common with the lockdowns from 2020? I am an author, living in Norwich, Norfolk, UK. During the difficult self-isolation starting in April 2020, I wrote a little series about inner resilience. Narrated as 'Julian of Norwich', I tell the tale of her near death experience. We can learn a lot from an Anchorite, someone who agrees to be locked away in a cell annexed to a church. After a near death experience from the plague, Julian received many visions when she was...
See full profile
Global Consciousness Project
This is a real time data analysis of the Global Consciousness Project. It collects the data each minute and runs statistics on the stream of random numbers generated by the project. This analysis is run 10 minutes behind the generation of the data. In this way, it can be seen as a real-time indicator of global consciousness coherence.
Find out more about GCP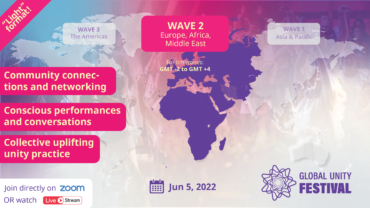 Global Unity Festival Wave 2
Wave 2 – Central Stage – Jun 5
Wave: 2 (Europe, Africa & Middle East)
Type: Other
Starts at:
Go to Event