UNITE TO UPLIFT THE WORLD
Wave 2
Europe, Africa & Middle East
Moments Of Mass Mindfulness
Event description:
🌟 Upcoming Event 🌟
🗓 5th June 2022
⏱ 11 am
📍 @themonasterymcr
And Live on zoom at 3 pm
Save the date and intention to create more spaciousness and love within. Deep care is at the heart of our day as we balance our whole Self.
We walk the labyrinth each MOMM @ The Monastery: Self Care Sunday.
Come and experience the connection to the intuitive creative flow as you walk, release, restore and return.
It's an embodied experience of spiritual growth. Join in on Sunday 5th June 2022 at The Monastery at 11 am or live on zoom at 3 pm BST.
https://www.mommworld.org
&
Live On Zoom From The Monastery at 3 pm GMT, 4 pm BST, 7 pm PT, 10 am EST, Registration (Free)

JOIN ON: https://us02web.zoom.us/meeting/register/tZUkf-6upzwiE9AuvTSXg8TRhBFi2NY4Qc7l

Moments Of Mass Mindfulness (MOMM) is a dynamic global community initiative.

Through the co-creation of gatherings, we are inspiring like-minded and like-hearted individuals to actively promote the values of connection, belonging, meaning, trust, mutual care, and respect.

When we come together individually and co-create a compassionate circle we create powerful possibilities. Everyone counts, please join in.

https://www.mommworld.org/
About the host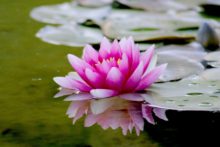 Worldwide Initiatives
Collective Initiatives Worldwide
Discover various global/collective meditations, prayers, healing events and more from various communities and organisations taking place at different times and formats worldwide.
See full profile
Global Consciousness Project
This is a real time data analysis of the Global Consciousness Project. It collects the data each minute and runs statistics on the stream of random numbers generated by the project. This analysis is run 10 minutes behind the generation of the data. In this way, it can be seen as a real-time indicator of global consciousness coherence.
Find out more about GCP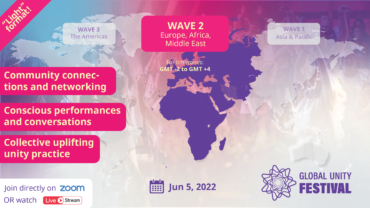 Global Unity Festival Wave 2
Wave 2 – Central Stage – Jun 5
Wave: 2 (Europe, Africa & Middle East)
Type: Other
Starts at:
Go to Event